This night Russian army used its regular forces with sabotage and reconnaissance groups to attack civil infrastructure of Ukraine.
Russian troops have blown up a natural gas pipeline in Kharkiv.
Witnesses share a video of mushroom-shaped explosion and lasting fire in the district of Danilovka.
Source of video: https://t.me/criminal007ua/2100
As of February 26, 2022 CNN reported there have been "more than 250" missile launches by Russians at Ukraine as of this morning, US official says.
A fire broke out an oil storage facility in Vasilkiv near Kyiv.
"Attention: if you are staying at home, close all windows tightly. Due to a fire at a tank farm facility in Vasilkiv, smoke and harmful substances can be brought by wind," - Vasilkiv mayor Natalya Balasinovich said.
This is not beautiful sunrise in Kyiv. It is fire in Vasilkov. The question is where will the wind carry smoke and harmful substances from Vasilkiv?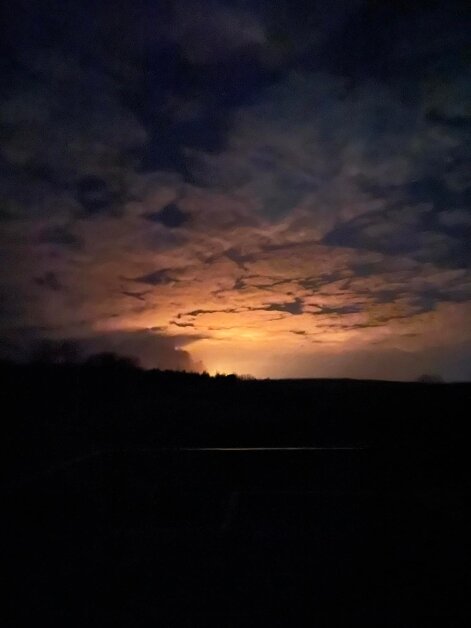 photo: Alexander Strizhelchik
As of February 27, 2022, 01:20 Kyiv time, as a result of the mass bombing of Kyiv by all types of anti-aircraft and missile weapons available to the Russian Federation, shells hit the radioactive waste disposal site of the Radon Union branch in Kyiv. It is currently not possible to assess the extent of the destruction.
The automated radiation monitoring system has failed. But surveillance cameras recorded the fall of shells. The assessment of the radiation situation will be carried out by portable devices after the shelling is over. According to the preliminary assessment of the State Nuclear Regulatory Committee of Ukraine, there is no threat to the population outside the sanitary protection zone.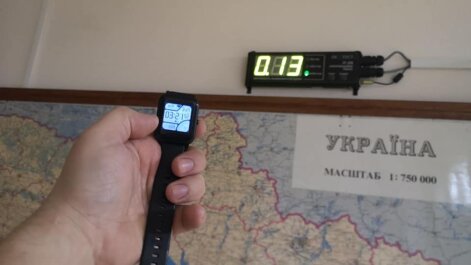 Radiation background near the metro Pechersk, as of 03:20, normal and unchanged.

What else should Russia do to convince the world that war criminals destroying the country inside Europe must be stopped?