Ukraine and Turkey have concluded a number of agreements that take our relations to a higher level.
We can say that relations with Turkey today are the most balanced in Ukraine's foreign policy.
Erdogan's policy is very pragmatic, because the signing of the Free Trade Agreement between Ukraine and Turkey was obviously part of Zelensky's political deal with Turkey. The FTA took 12 years to develop and there were many pitfalls, since Turkey, as a economically and industrially stronger state, theoretically receives more benefits from access to the Ukrainian market. For the same purposes, Turkey is opening its own large state-owned bank in Ukraine in order to finance the purchase of its goods. The West has been working this way in Ukraine for a long time.
However, the agreement has thousands of positions and hundreds of them will have special transitional provisions. Plus, the agreement must be ratified by the Verkhovna Rada. Because there will be a hot debriefing. There can be no doubt about this.
On the other hand, a number of other agreements can be interpreted as an obvious plus.
For example, an agreement on the construction of a plant for the production of Bayraktar drones, which have proven themselves very well in many conflicts, from Syria to Karabakh. According to the agreement, Baykar Defense will set up a subsidiary to carry out its project to build a new Bayraktar unmanned aerial vehicle assembly plant, as well as maintenance and upgrade centers. In addition, the Armed Forces of Ukraine expressed their desire to purchase 12 more Bayraktars for their needs.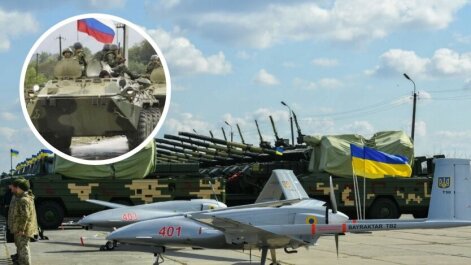 The use of " Bayraktarov " in the Donbas
The agreement on cooperation in the field of high technologies and the aerospace industry opens the way to cooperation in the field of weapons production. Ukrainian engines of Ivchenko-Progress State Enterprise and Motor Sich JSC will be installed on different configurations of the Akıncı high-altitude drone, which will carry powerful strike weapons (1360 kg payload, 12 km flight altitude and the ability to stay in the air for 24 hours)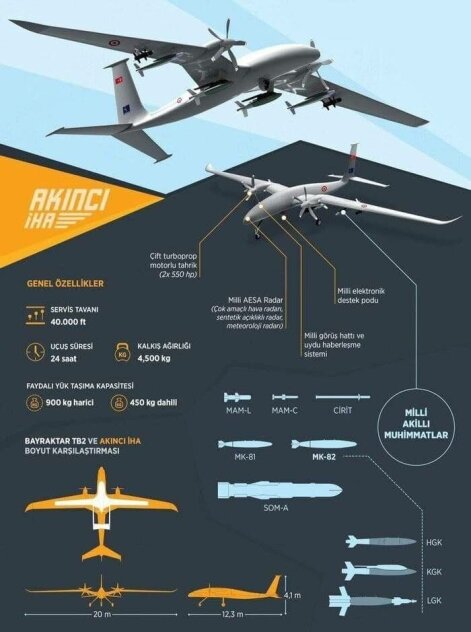 For the Ukrainian military-industrial complex, the Turkish direction provides an opportunity to get good contracts. Moreover, Turkey is actively promoting its equipment in foreign markets.
In total, 8 agreements were signed, which affect the work of law enforcement agencies, the tax service, and customs.
In addition, Zelensky supported Erdogan's idea of a meeting with Putin in Istanbul, and the Kremlin has already said that they can agree for this meeting if its agenda is absolutely clear.
"We welcome the position of President Volodymyr Zelensky and other representatives of the Ukrainian authorities, based on common sense and the priority of dialogue. Ankara's position is that it is necessary not to throw oil on that bonfire, but to strive to reduce the level of tension," Erdogan said.
Considering that earlier representatives of Ukraine in the TCG stated that they would like to move the negotiation platform from Minsk to Istanbul, the likelihood that negotiations will go through Istanbul is increasing. Moreover, Minsk as a negotiating platform finally died due to the fact that Lukashenko turned Belarus into a satellite of Russia from which territory Ukraine could be struck. Therefore, as a negotiating platform, Minsk has exhausted itself.
In both cases, this is a symbolic move that Erdogan can use for public relations in domestic politics, but fundamentally it does not change anything, since Turkey cannot give security guarantees to Ukraine. This is the prerogative of the United States and the final word will remain with them.
However, it is clear that the Turkish president is trying to play his part in order to increase Turkey's influence in the region. By the way, in this it is similar to the UK, which is also playing very fast in Eastern Europe.
For example, Erdogan expressed regret over the fact that the West has not yet contributed to reducing the escalation between Kyiv and Moscow. "[In the West] they just put spokes in the wheel. Europe's leadership in eliminating the crisis between Ukraine and the Russian Federation raises serious doubts. Today in Europe there are problems with the presence of a leader who can contribute to the reduction of tension. Previously, such steps were taken by Angela Merkel, who, if necessary, really found the keys to eliminating crises. There are no such leaders left. Other politicians are not even worth mentioning. The President of the United States has not yet demonstrated a positive approach to this issue," he said.
Interestingly, Recep Tayyip Erdogan did not fail to criticize the United States and Great Britain for the media noise around Ukraine.
"Such a position does not help, but harms. This question requires the maximum of calmness and thoughtful steps. Bilateral problems should not become a part of the security agenda of the Euro-Atlantic community. Otherwise, deadlock occurs in both directions. If, however, we consider issues separately, in the light of internal dynamics, the chances of resolving disagreements will increase," the Turkish president believes.
However, even such streamlined statements by Erdogan in Kyiv caused a nervous reaction and suspicions in Russia. Just take a look at one statement by the former editor-in-chief of Nezavisimaya Gazeta Vitaly Tretyakov:
"Ukraine is a touchstone on which it is checked who you are with, on which side. Now, on the whole, it is clear that our (Russia's) romance with Erdogan is ending." - Tretyakov said.
He emphasized that the fact that these drones "will not change anything in the war if it suddenly happens" does not play a special role: "It is important that Recep Tayyip Erdogan obviously supports the adversary of Russia, the one who opposes it."
Tretyakov said out loud what the Kremlin fears but will says. Russia really does not want the positions of other geopolitical players to strengthen in Ukraine. Therefore, it breathes nervously towards the UK and Turkey, with which it has a lot of common interests in other regions.
Therefore, Erdogan's arrival in Kyiv and his geopolitical game is a master class in real politics, when you can both conflict and have partnerships at the same time. As Turkey has with the United States, and Germany, and with Russia, and with China and other countries.
In this context, the new agreements between Ukraine and Turkey can be assessed more positively than negatively. Concessions in the economic plane in connection with the FTA are compensated by the strengthening of military-technical cooperation and Erdogan's political passes to Zelensky.