Creative agency TABASCO presented the restored voice of the greatest Ukrainian poet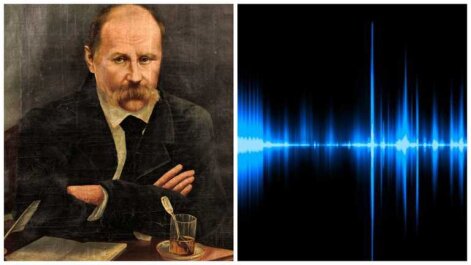 Taras Shevchenko was a Ukrainian poet, writer, artist, public and political figure, as well as folklorist and ethnographer. His literary heritage is regarded to be the foundation of modern Ukrainian literature and, to a large extent, the modern Ukrainian language.
He died in 1861, 16 years before the mankind learned to record sounds. Therefore, the project participants had to synthesize the poet's voice only relying on modern technologies for the restoration of anthropometric data.
The corresponding method allows you to study the human body with the help of its racial, ethnic, gender and other characteristics. All in order to determine their variability depending on a number of influences of various factors.
In addition, the researchers used Shevchenko's death mask and searched the archives for any information connected with his voice being able to discover all mentions of the way he spoke as well as his habits, character, diseases – everything that influences the voice.
Then the agency found 118 look-a-likes of the poet according to 3d model of his head and recorded their voices, which were used by neural network as a starting point for the experiment. Then voices were shortlisted twice according to their correspondence with description of the poet's voice and finally with most universal features, which were typical for all shortlisted voices.
Finally 3 voices were used to synthesize the output "voice of the poet".
The implementation of the project lasted almost a year; employees of the Ministry of Foreign Affairs of Ukraine, experts from the National Museum named after Taras Shevchenko and representatives of the Wantent company.
The project made a huge buzz in Ukrainian media. People were amazed at what they heard and expressed compliments to the authors.