The festival will feature interactive locations for people with disabilities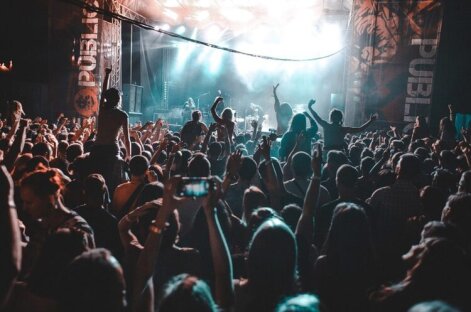 With the participation of the social initiative "Look as heard", which was created by the media service MEGOGO, people with hearing impairments will be able to "hear" the performances of rock musicians at the 11th festival of music and street art Republic FEST. The event will take place August, 27 – 29 in the Old Fortress of Kamenets-Podolsky.
Within the framework of the festival, a special place is given to the stage, where sign language interpreters Lada Sokolyuk and Anfisa Khudashova will work in real time, the company's press release reads.
Participants of the initiative "See how it is heard" will translate songs of artists of the main stage, among which: "One in a canoe", "Greedy and Dogs", "Walk the City", KHORS and others.
The social initiative "See how you hear", founded by Mediaservice MEGOGO back in 2014, creates opportunities to view the world's best content for viewers with hearing impairments, making sign language translation, as well as – with vision problems, creating typhlocomments. MEGOGO has a separate section with sign language products, as well as an interactive TV channel "See how you hear", which collects similar content for viewers of all ages.
Respublica FEST is the first festival in Ukraine, which gives one of the days for a showcase of young Ukrainian performers, as well as the only inclusive music festival in the country, – it is reported on its page. Respublica invites inclusive groups and spectators, creating for them invitations to the festival in Braille, platforms for sign interpreters, specialized dry closets, profile inclusive NGOs, ramps and ladders to the stages and much more.