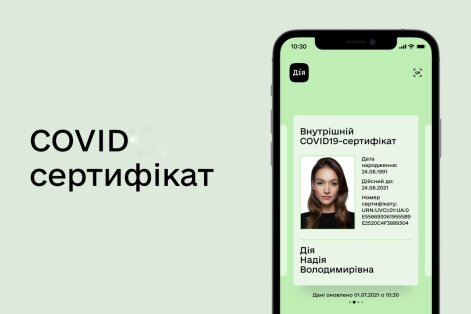 The EU has officially recognized Ukrainian COVID certificates in the Diya application. At the same time, Ukraine recognizes the certificates of EU member states and other countries that have joined the Digital COVID Certificate initiative.
This was announced during a joint briefing between the Ministry of Finance, the Deputy Prime Minister for European Integration, the Ministry of Health and the EU.
A COVID certificate is a document in Diya that confirms the status of a vaccinated person. The certificate can be obtained in a few clicks. In the updated version of the application you need to click "Services", select "COVID-certificates" and click "Get certificate". Next Action. The signature must sign a request to transfer data from the Electronic Health Care System to Diya app.